Halloween is almost here, do you have a something to wear for your Halloween party? Usually people wear this creepy costumes, why not be unique and still be fashionable this Halloween.
Check out ROMWE's Happy Halloween sale. They have cool staff's on 60% off sale that will be great for your Halloween look.
Date:

Oct.26th to Nov.1

. So grab your favorite items.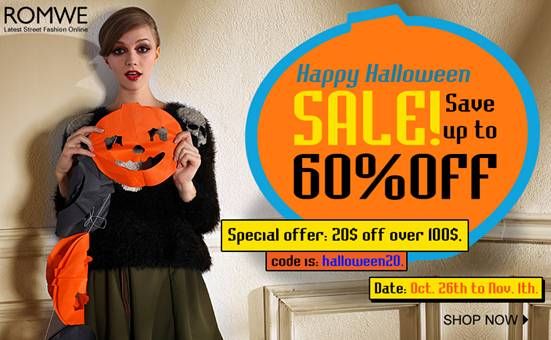 click here for ROMWE's shop
I love ROMWE's designed clothes. Their street fashionable styles are very wearable and looks great. They always have the latest in fashion looks. People world wide is loving Romwe.
Here are some of the items that are on Sale