Follow my blog with Bloglovin
I wanted to have something different on my bottoms so I search the web for new trends. And I saw this beautiful unique style of leggings. I go gaga for every design. And again I was inspired to look for my own printed leggings. I saw this printed leggings and I liked the design,fierce girl and the red lips. I wanted to achieve that rock 'n roll look so I paired it with the black top with details on the shoulder. This look fits for my Friday night out. Rock 'n Roll! (\m/)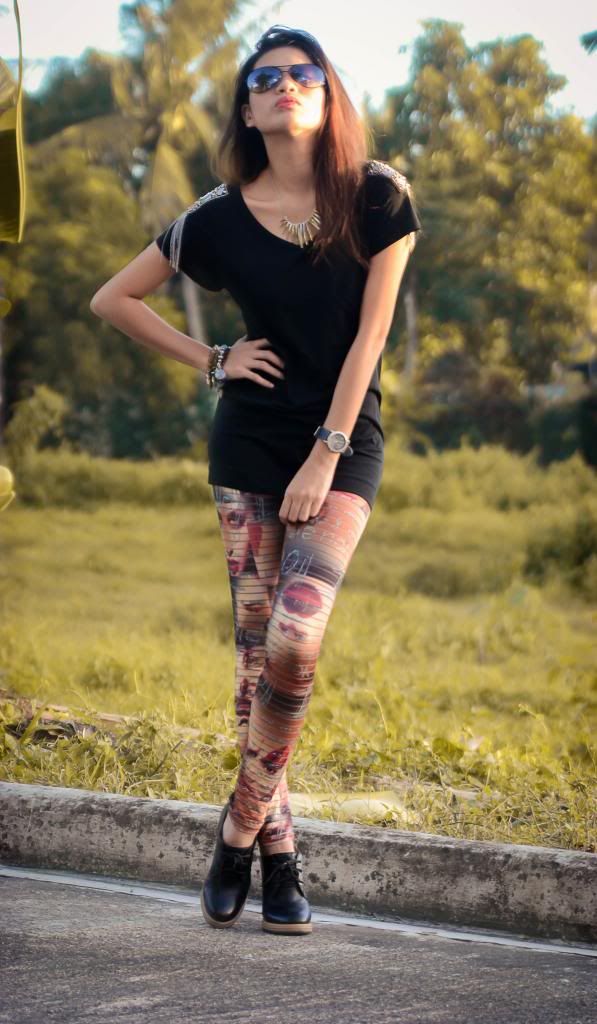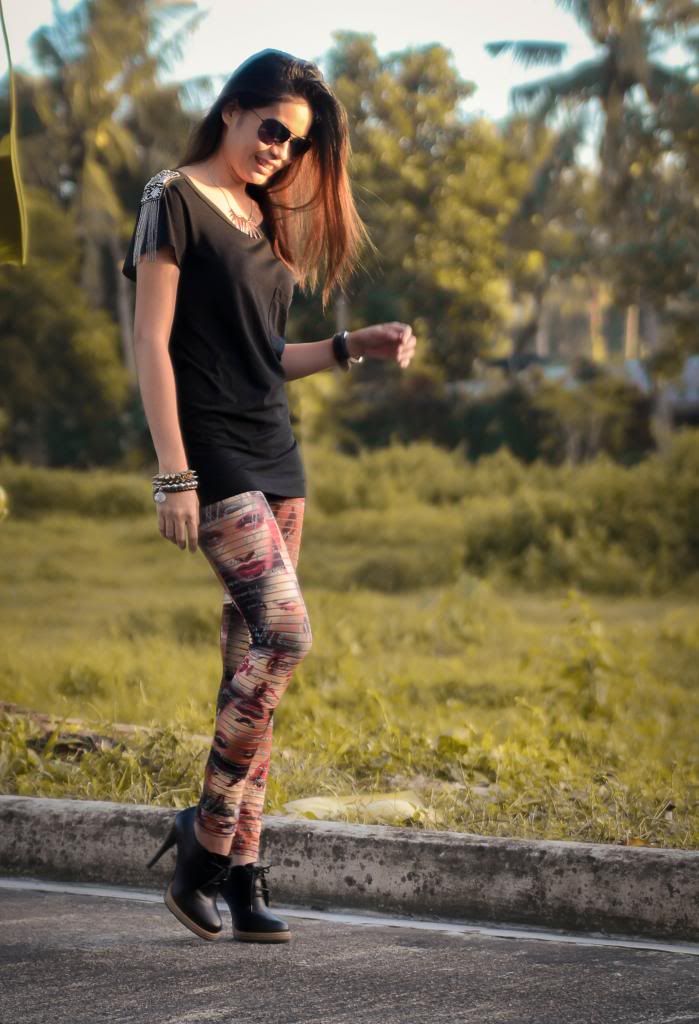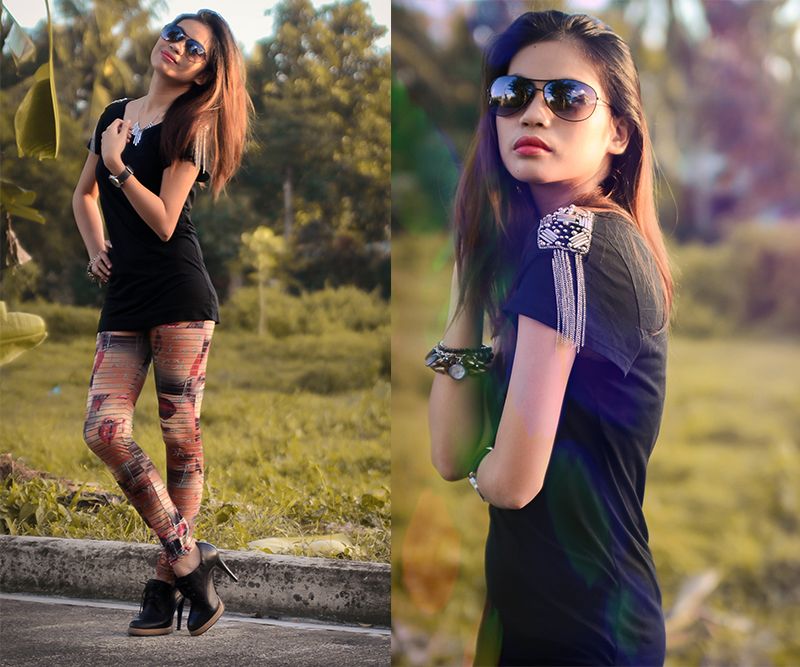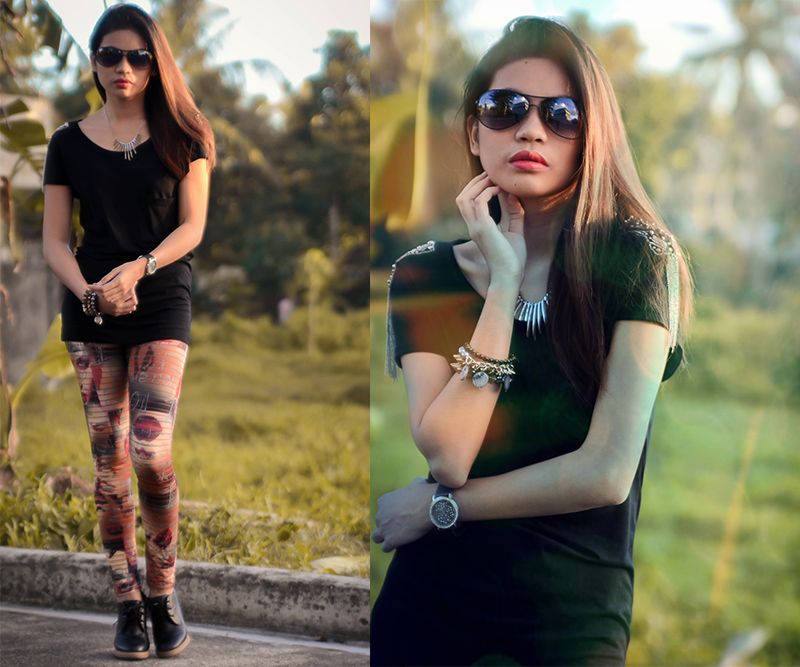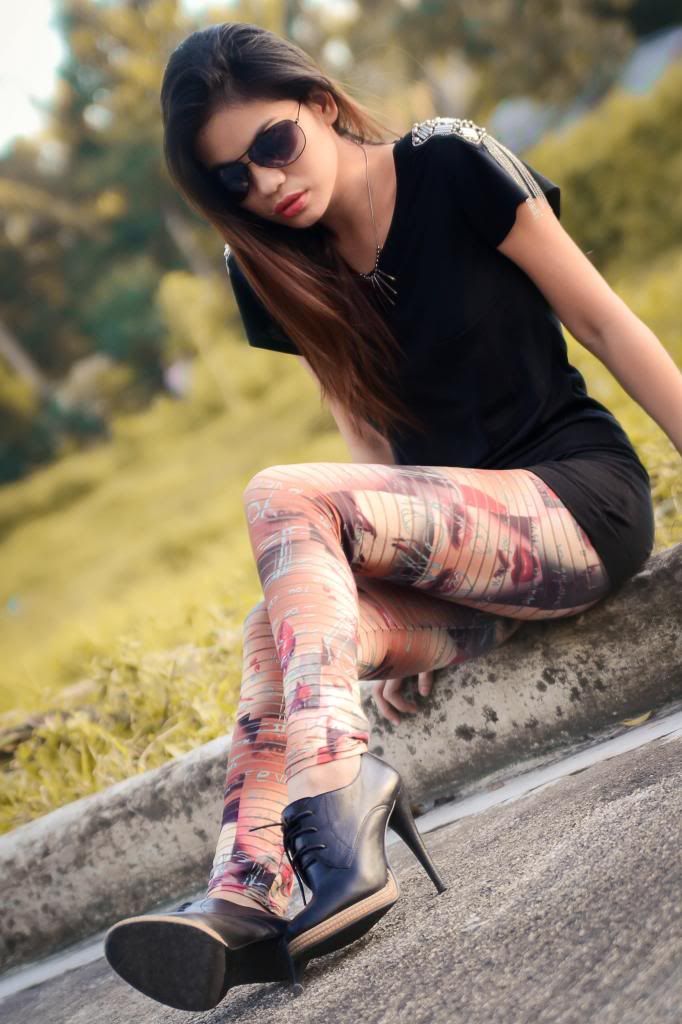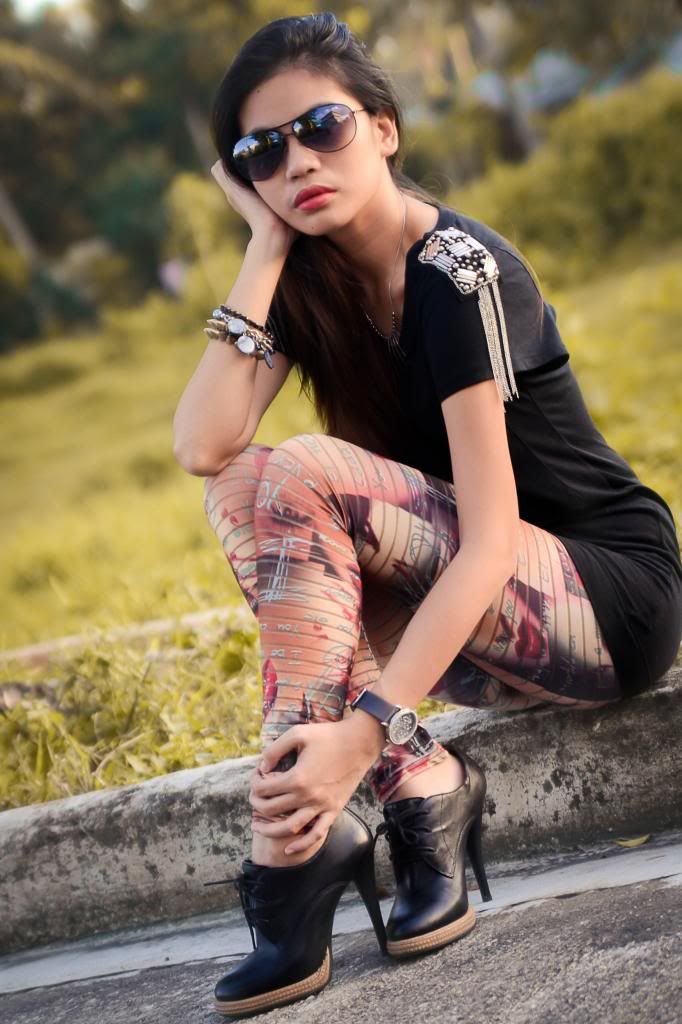 Do you like printed leggings too? Here are some good finds that I saw online. Spice up your look with this leggings.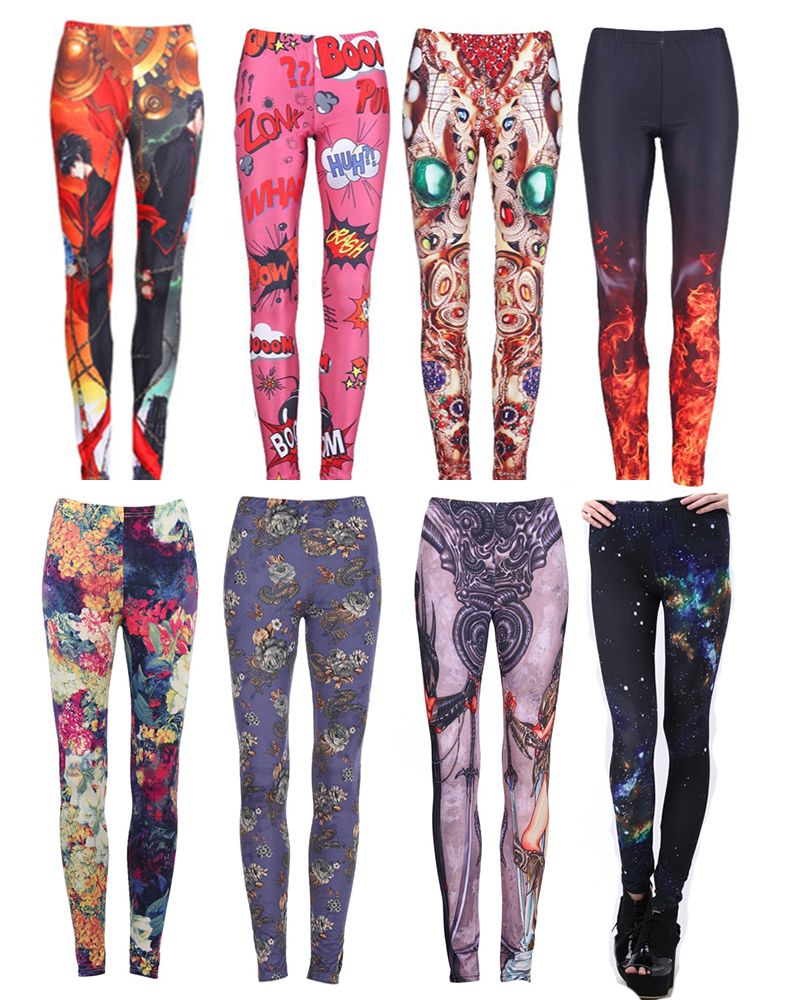 This first set of leggings are from ROMWE. Look at that playful designs. Don't you just want to have one too. They have lots of beautiful design that you will love. Romwe offers free shipping world wide with NO minimum order. And they are on SALE.So what are you waiting for? Shop now. Grab this look from ROMWE CLICK HERE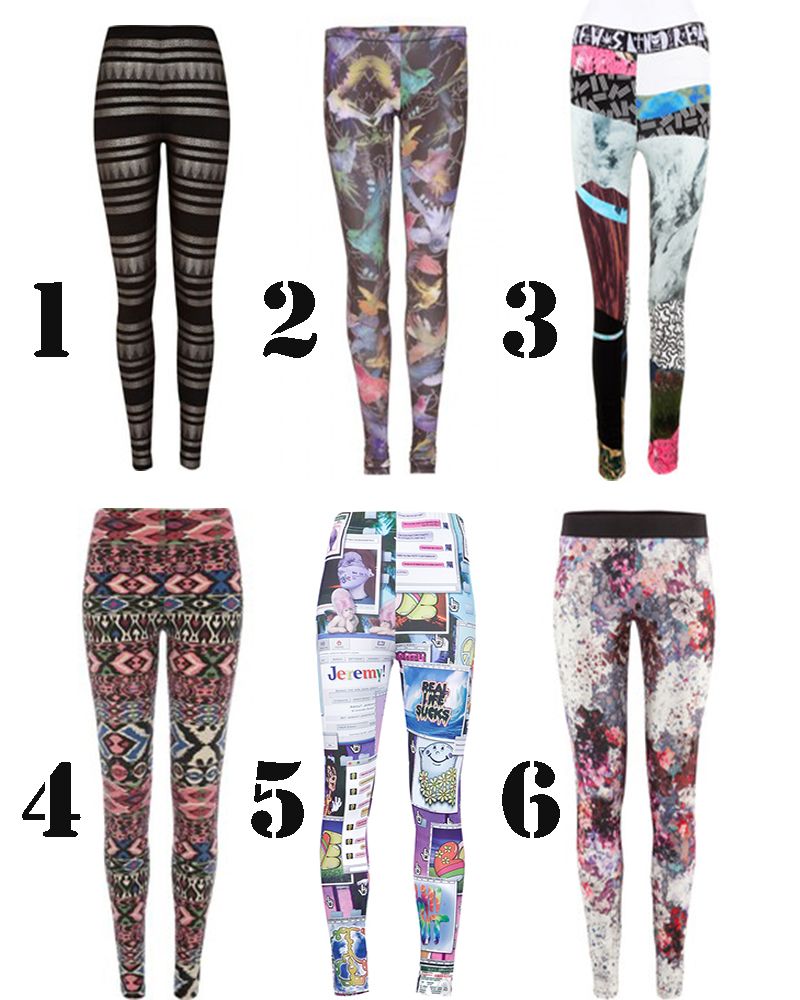 Here are more pretty, unique designs of printed leggings. Polyvore have offers collection of designs from different designers and shops.
1. River Island black gunmetal aztec Leggings
2. MCQ Alexander McQueen
3. Andrea Crews leggings
4. River Island Leggings
5. Jeremy Scott Collage-print-leggings
6. H&M