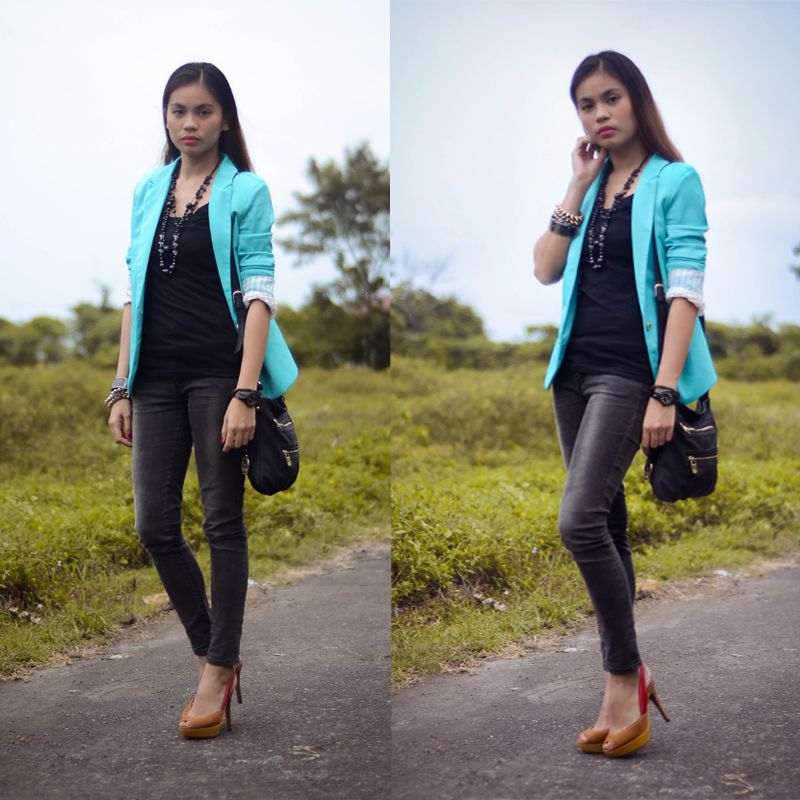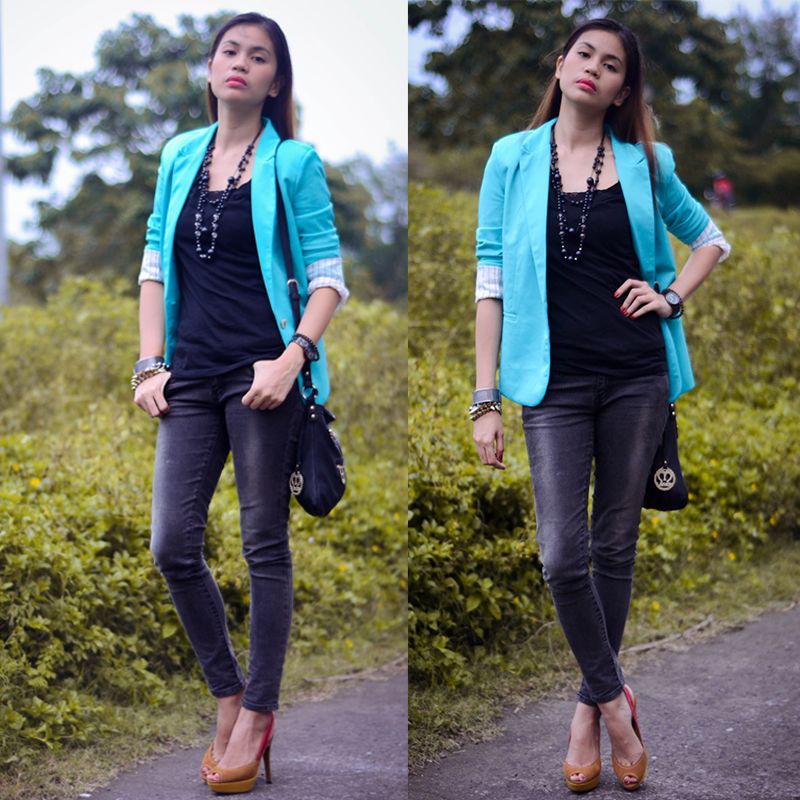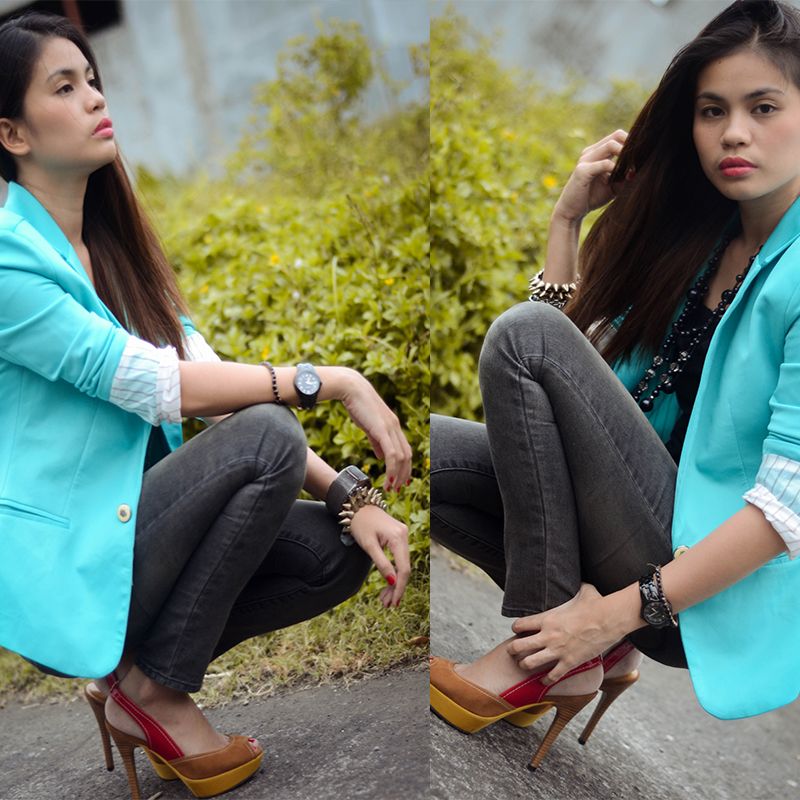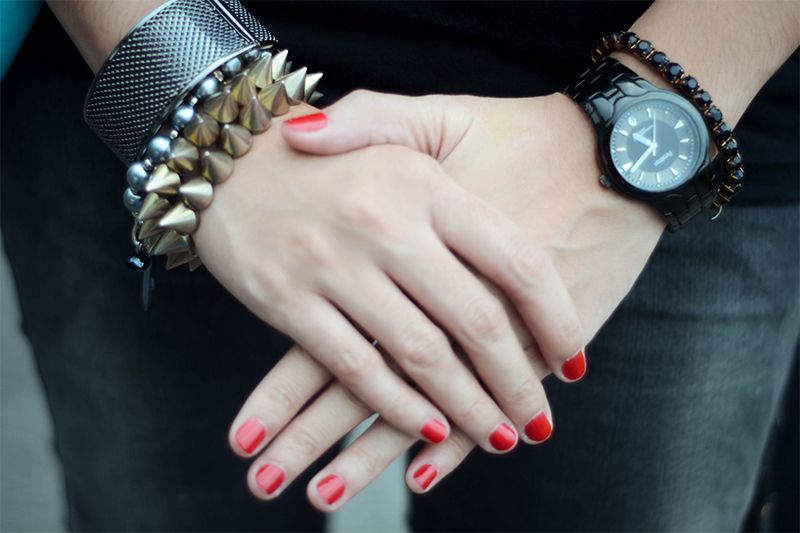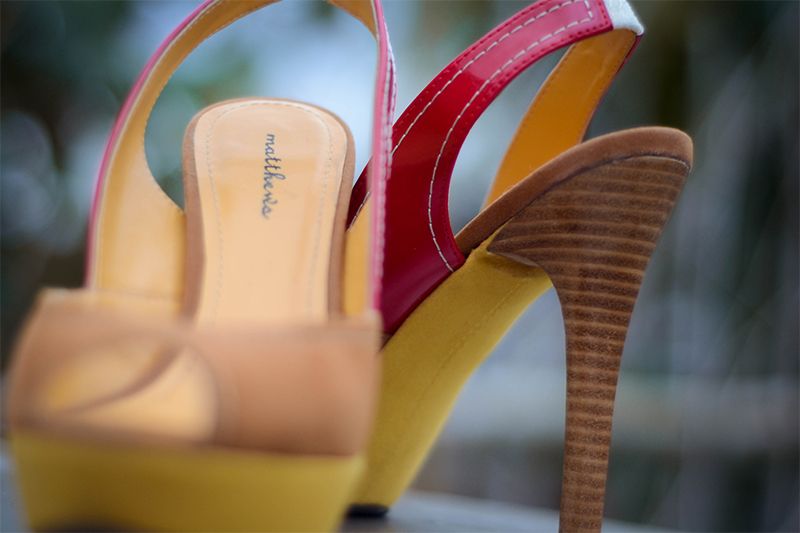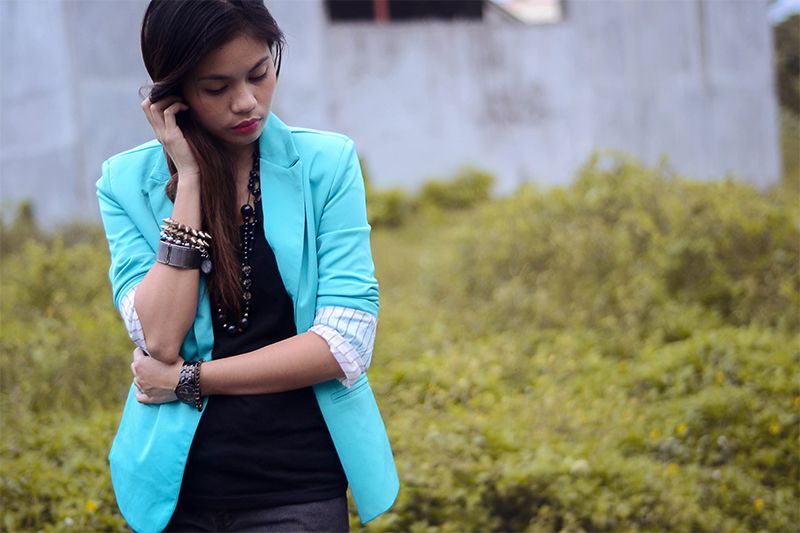 Hi loves!! How are you? Sorry I wasn't able to upload this look yesterday. I was so busy running errands. Then it rained so hard because of the Typhoon, we weren't really that much affected but the rain it brought was heavy. I even came home late, then I slept as soon as I was on bed because I was dead tired...
Anyway so much for that here's my look yesterday. I decided to make it simple since I'm running errands, and the weather's been cold lately so I paired it with this turquoise blazer. Black denim pants and top, you can never go wrong with black. Those accessories made my look a lil bit rock chick.
That black watch from Armitron and those shoes from Matthews are my new favorites!! :)
2 more days for this Denim Challenge!! Yay!!!