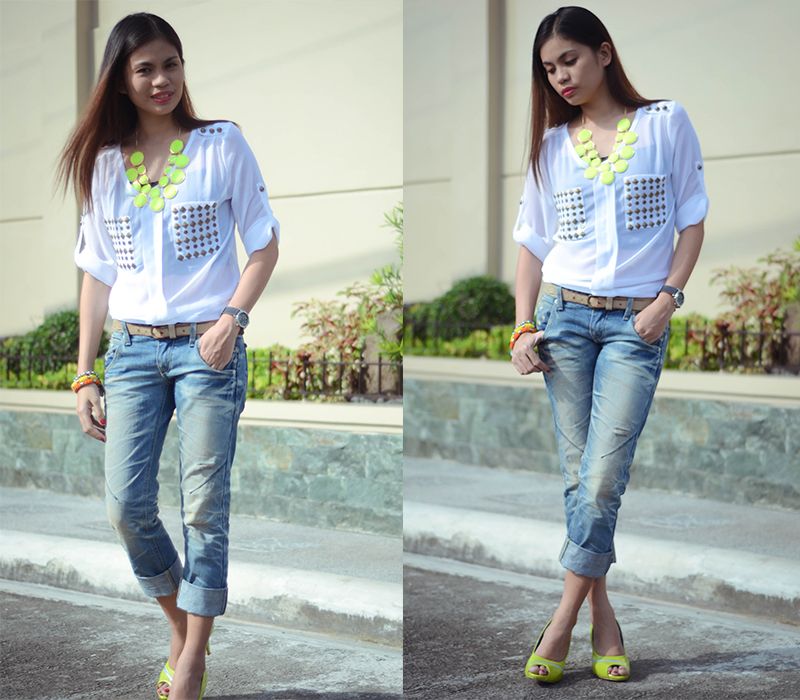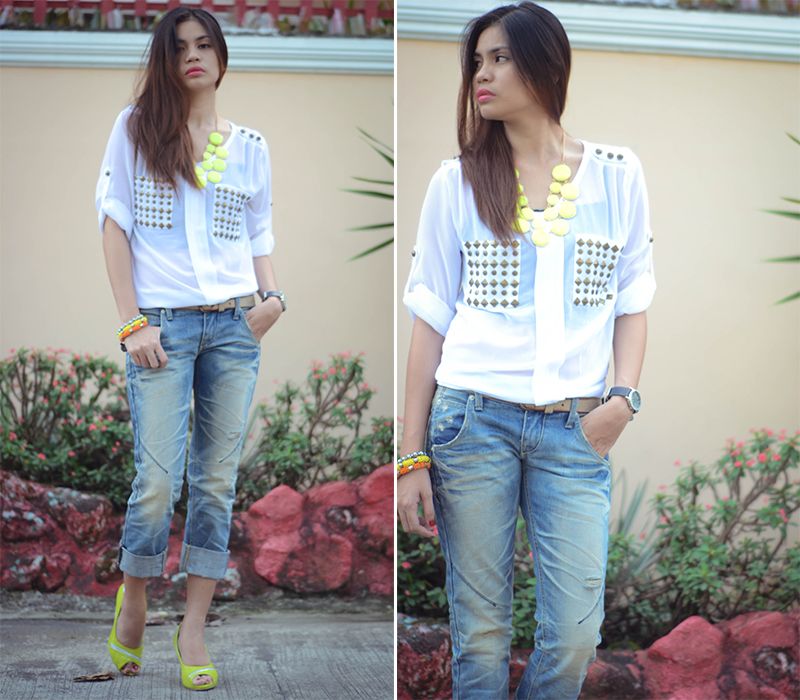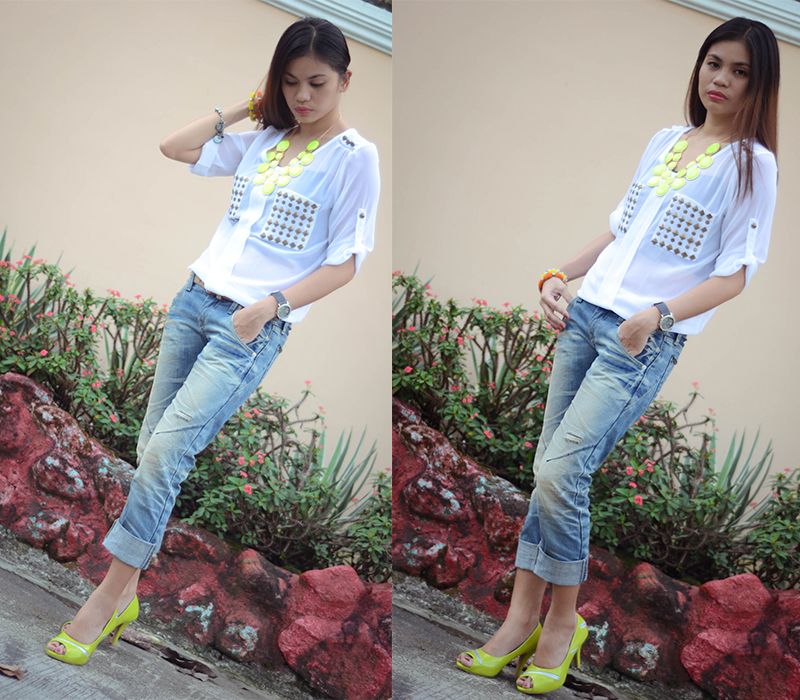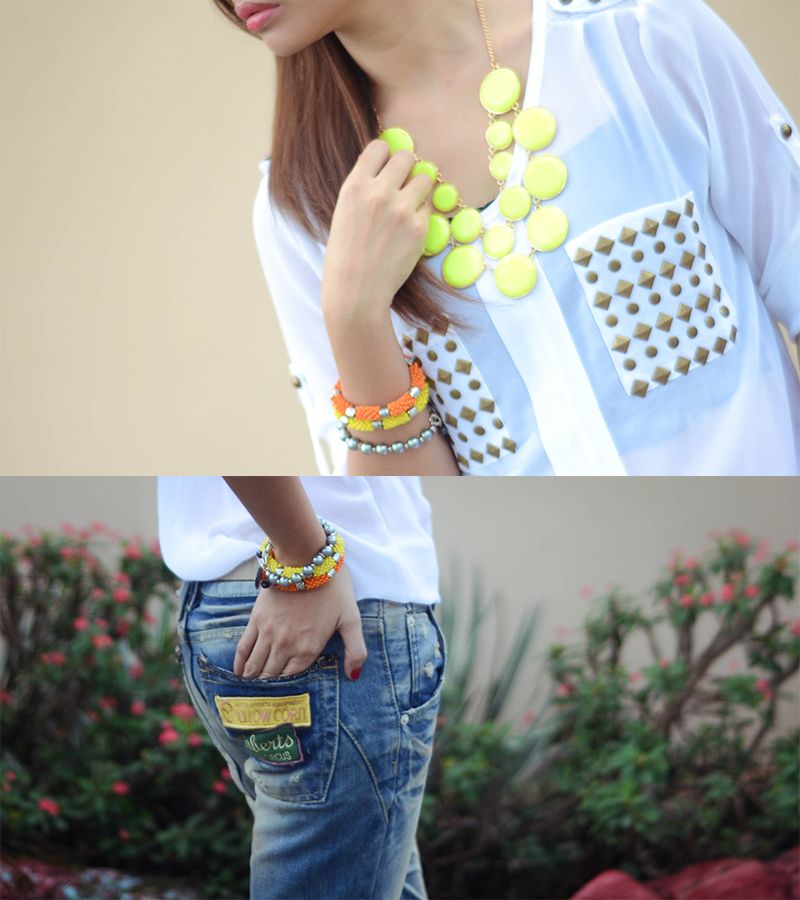 It was my boyfriend's birthday yesterday, and I'm so happy that he wanted to be with me and Sam on his special day. He didn't wanted to have a huge party so we decided to watch a movie,eat dinner and have a few drinks with friends. It was a simple but fun birthday night for him.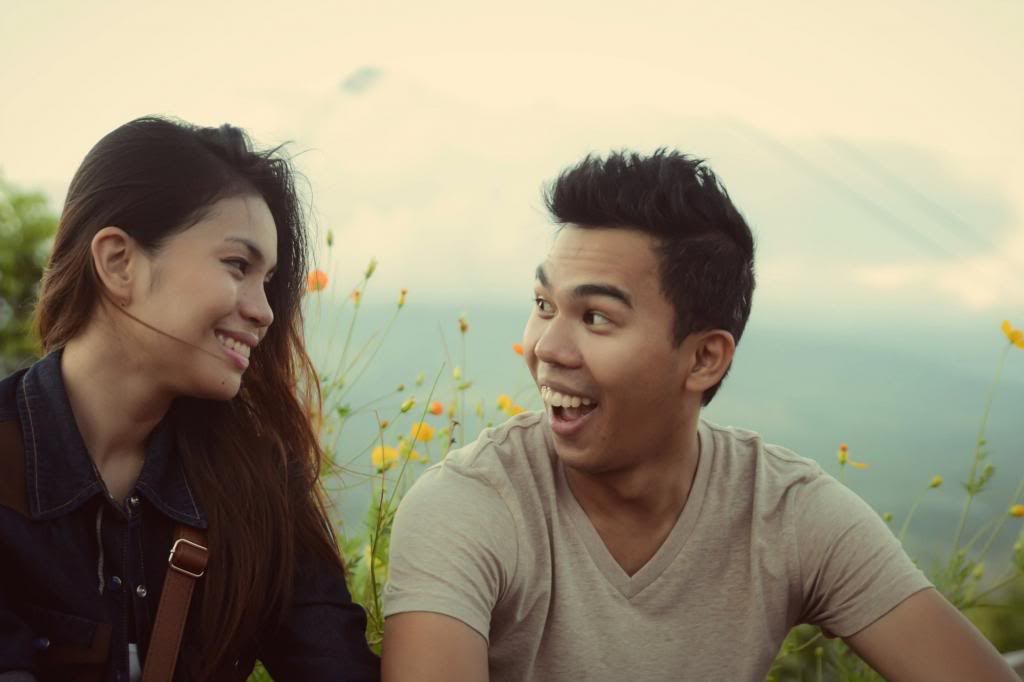 I love you baby... Happy Birthday!!! I promise to be with you on your birthdays... :)
About the movie we watched, RISE OF THE GUARDIANS, it was one of the best movies I watched this year. I was carried away with the story. After watching the movie it made me think about my childhood dreams,beliefs and hope. And made me believe again. *sigh. It made me feel like a was a child again. Blast from the past! I'm glad Sam saw this movie. A must see movie. Nice story and the graphics are really good. Thumbs up!
About my look, studs and neons, just love them.
I'm almost done with my denim challenge... Yay! I'm so excited to wear my new clothes!!! I would love to do another challenge again but not for now. ahahaha.