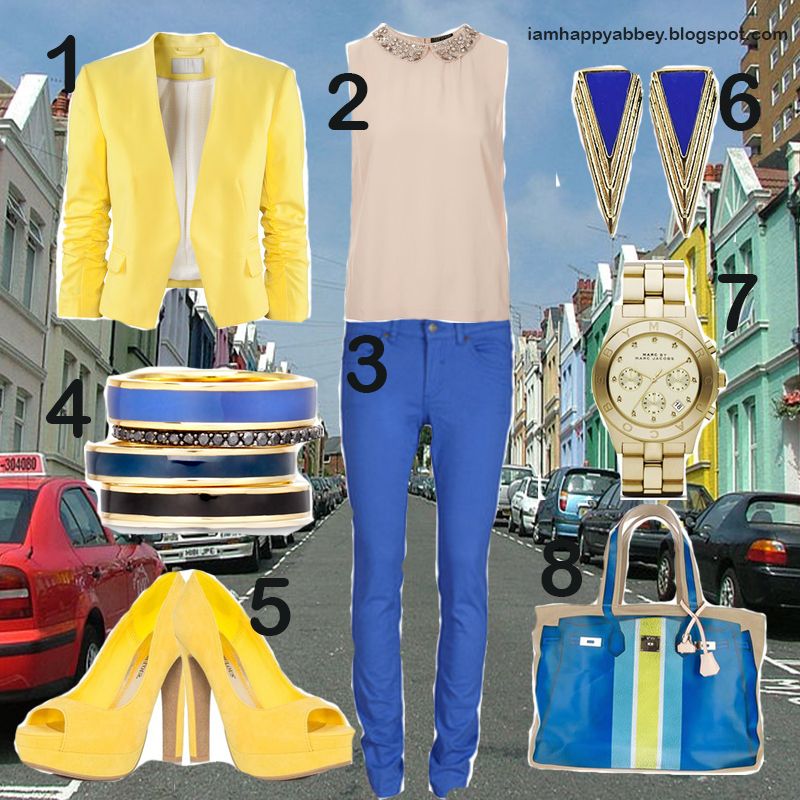 I always wanted to try if blue and yellow go along with each other. Well my question had been answered! For me I think those 2 colors compliment each other. Yellow gives it a striking look while blue makes it more stronger look. Both powerful colors.
Sometimes it's fun to play with colors. You'll be surprise on how it'll turns out.
This look for me a every wearable, not too casual yet looks very chic. You can even wear this in the office when sometimes grey, black and white bores you. Try this fresh vibrant look and you'll feel more alive and fashionable. And after work you can wear this to meet with you friends for dinner or go out for shopping.