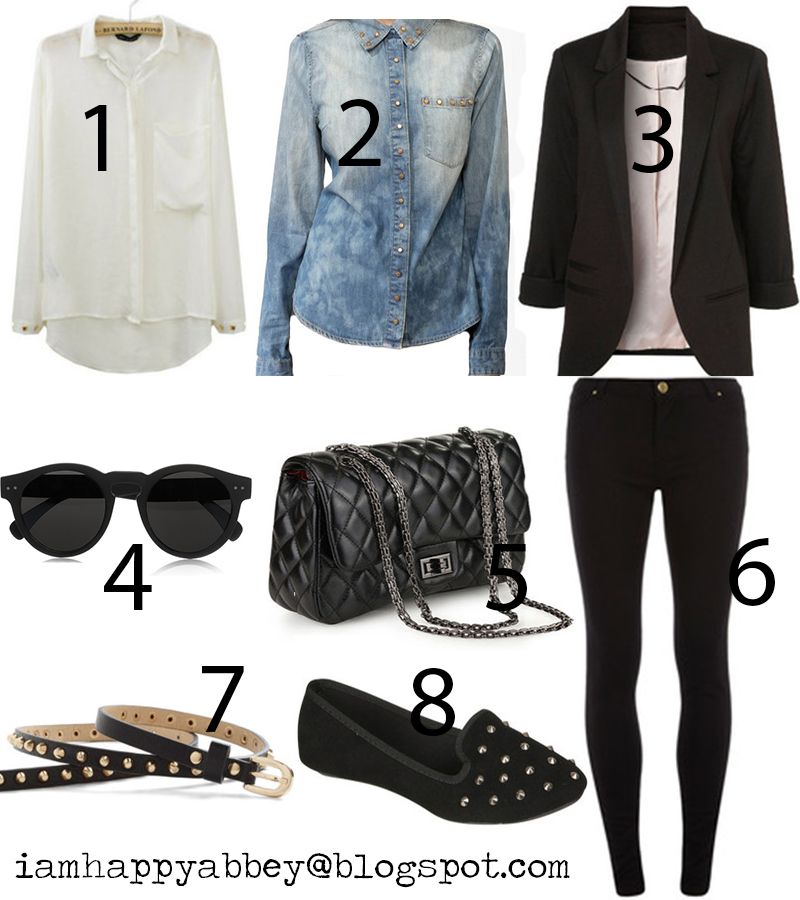 The weathers unpredictable lately... Its sunny then the next day rain comes pouring hard.. And because its December, weather's cold specially at night, so here's an inspiration look for the unpredictable weather. A chiffon top, denim polo, black blazer and a black skinny jeans. I promise you you'll definitely look cool with this look specially when you start wearing that awesome eye wear (which is on my wish list actually).
The original look collection's on the first photo are so expensive, each items costs a lot. *sigh!
So I look for a cheaper/affordable version of the items.
8. Studded Slipper Shoes - Black The Hut