What's your hair style this holiday?
Hair styles can either make you or break you. Good hair style compliments your outfit. So before going for the style you want, make sure it will fit you.
Here's a collection of hairstyles that will fit perfectly for you this holiday.
Are you going for the straight look, be wavy and bold, the classic sweet looks or some twist up braids?
Go "Straight" ahead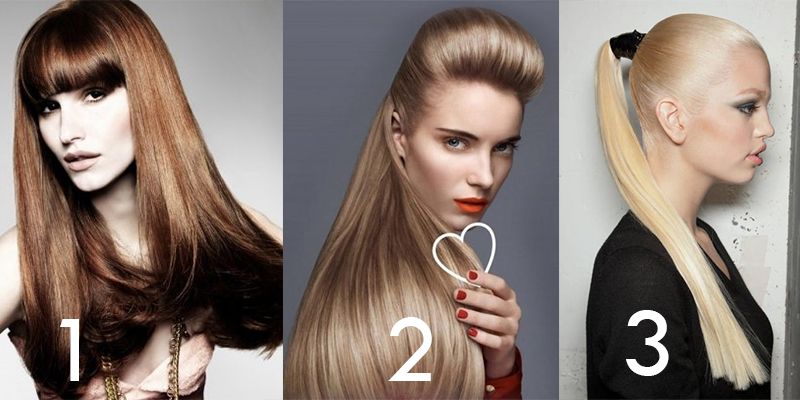 I think you can never go wrong with straight hair. It may look simple yet it will make you look chic and classy. Most popular hair styles of this year and loads of girls favorite is straight hair.
1. Long straight hair with bangs. This is so easy to achieve, flat iron and a trim of your bangs and your good to go. This will high light your face. I tried bangs but it seems it doesn't suit me. *laughs
2. The rock chic. This is the look I want to achieve, a lil bit rock 'n roll. Not your ordinary straight hair. I've been trying this hair style with the help of Youtube tutorials but I can't get it right. Arrgh!
3. Traditional Pony Tail. We all love this, and for sure this hair style will never go out of fashion. Sometimes if I'm having a bad hair day, pony tail is my go to hair style or buns.
Be "Wavy & Bold" this holiday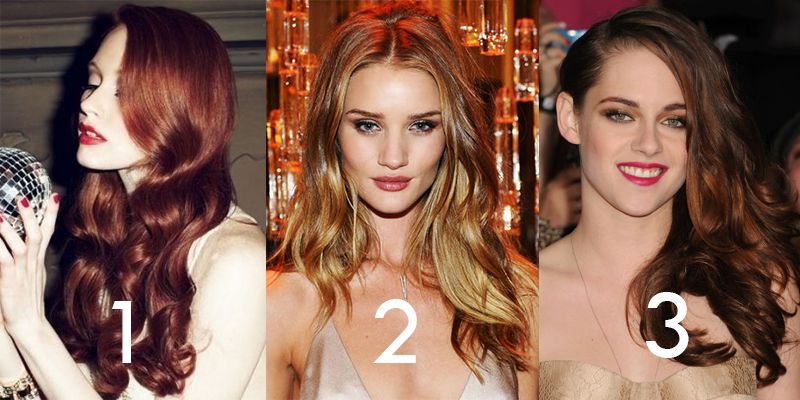 Curls, curls, curls...
I'd been born straight hair so curly hairs always caught my attention. I always wanted to have that big bouncy waves but I just can't do it right. I have 2 flat irons, one big and the other one is small. I even bought a curler just to achieve that look but I just can't do it perfectly! ahahahaha. Curly hair for me looks sexy, bold and load.
1. Classy timeless Waves. This kind of curls/waves looks timeless like the ones I saw in a 60's movie. Classy and never gets old kinda look. I think this is perfect if you're wearing a simple plain dress. The hair will speak out for you.
2. Messy Curls. Oh! Rosie! You never fail to amaze me. She's one of my favorite Victoria Secret model. I wish I'm as sexy like her. ahahaha. Anyway if your aiming to look sexy this holiday, this is perfect for you. It will look good on a body con mini dress or even a sexy top paired with your distressed skinny jeans. Lay back look yet a head turner.
3. Side waves. Want to impress this holiday? Do Kristen Stewart side waves look. Perfect for holiday occasions, formal affair,family gatherings, party with friends and office mates, or a date with your partner. This romantic look has an edgy twist that will make your outfit complete. Best look on a classy dress like Bella's wearing.
"Twist up Braids"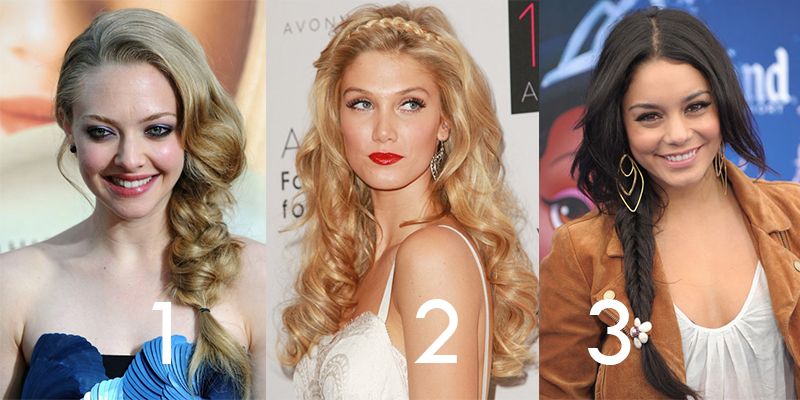 Braids would be one of my favorite hair styles. I remember my sister and I always do braids before going to school.
1. Side Messy Braids. Actually while doing this blog post my hair style is like this, side braids. I like this because its so girly and sweet kinda look. and its so easy to do. I usually saw this hair styles on teens. This will look good on your dress or a cute skirt.
2. Greek Goddess Braid. I call this a goddess like look. I'm a fan of Greek mythology and their hair styles too. lol! If your going on a formal affair, party or wedding this holiday, this will look good on your formal dress.
3. Fishtail. This is one of my favorite. Not so easy to do but the outcome will be worth it. If you're aiming for a casual,fun look this is perfect for you.
"Sweet Chic"
Let's not forget the short hair. Short hair for me has this sweetness appeal. You'll look younger and fresh.
I love Kirsten Dunst hairdo, side pinned. It looks really sweet and pretty. This hairdos may look simple but it will make you look romantic, sweet, young and pretty.
What's your favorite hairstyle?
Have fun with your hairs!!!