I have been in love with boyfriend pants lately. I don't know but there's something special about it. Looks really cool and comfortable. Boyfriend pants/jeans and trousers are very popular worn by women lately. I first saw this worn by Katie Holmes, I think last year.
And ever since the girls go gaga about it.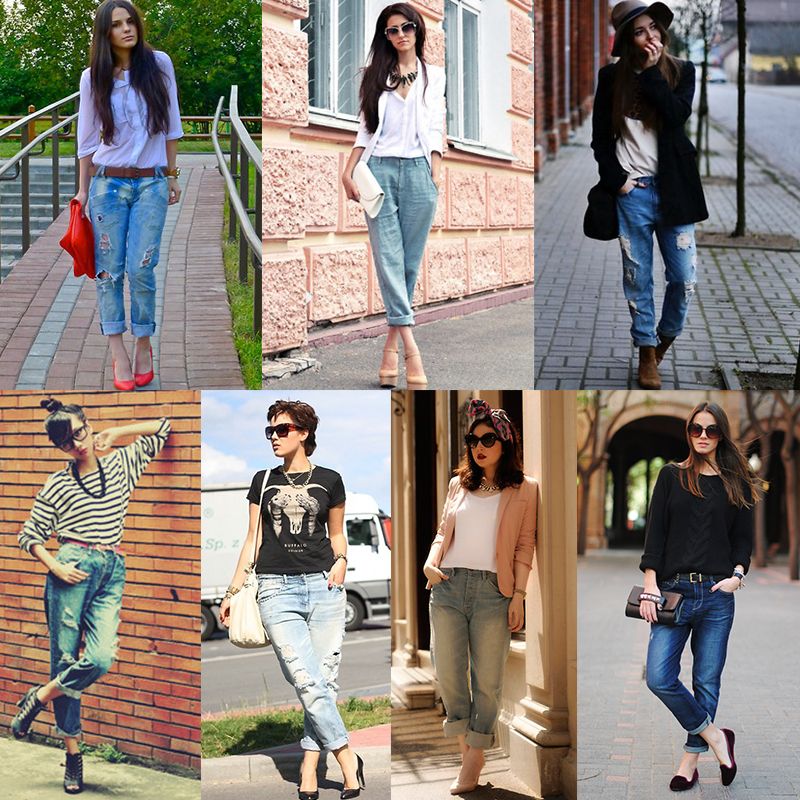 Here are some inspiration that I got from
LOOKBOO
K and blog
s
. I am a fan of their style plus their pants. hehehe
As you can see many girls are loving boyfriend pants and I am one of them. I even have 2 pairs of my own and the other one I borrowed from my boyfriend (the picture on the center). That's what you call literally "my boyfriend pants". ahahaha.
So how do you style this boyfriend pants?
Boyfriend pants/jeans naturally looks bigger than your usual size. This is not literally borrowed from your boyfriend, there are lots of stores selling this kind of pants made for us girls. The only borrowed here is the design of the pants since it looks a lil bit loose and relaxed like the boys pants.
The bottom part of the pants is usually folded to highlight the pants and to achieve that casual look.
Because its a bit loose, it is best worn bit a fitted plain top.
There are some rules that we follow. If you're wearing a tight bottom pair it with lightly loose top or vice versa. The idea of wearing this pants is to look loose,relaxed, comfortable and cool but with feminine touch.
The good thing about this pants is that you can wear any type of shoes. From high heels,pumps,combat boots to your favorite flats and sneakers.
As what I usually say... Have fun with dressing up because fashion is all about fun!
What do you think about this "Boyfriend pants??"